Backed by allcollectorcars.com -- ACC Auctions was designed to provide the best online classic car auction experience for buyers and sellers alike. We specialize in vintage cars and trucks, and only work with trusted sellers who certify that their vehicles are exactly as advertised. Whether you're on the hunt for project cars and rat rods or antique trucks or muscle cars, All Collector Cars' classic car auction is your premier destination for classic vehicles in great condition.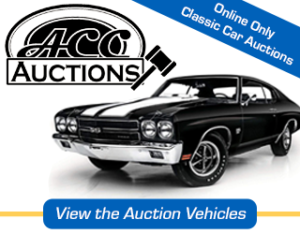 Classic Car Auctions and Select Online Listings
Compared to in-person auctions, online auctions provide buyers and sellers a much more affordable way to do business by offering significantly lower fees! We allow our sellers to upload UNLIMITED photos, videos, and descriptions to their listings so that even though you aren't seeing the car in person, you get a clear understanding of its condition. By offering only select online listings we're able to move vehicles quickly and safely while catering to specialty auto enthusiasts everywhere.

Our classic car auctions end and begin every Monday-Friday. Any unclaimed vehicles still looking to be sold by their current owners move to Bid Continues after their auction time closes, giving them a better chance of being sold at auction for an even better price for the buyer. Once you create a free user account you are able to follow auctions, ask questions, and place bids! You'll be able to browse past and upcoming auctions as well as keep an eye on your bidding progress - from Live Auction onward.
Contact us anytime if you have questions
888-472-9696 option 0   or    [email protected]
---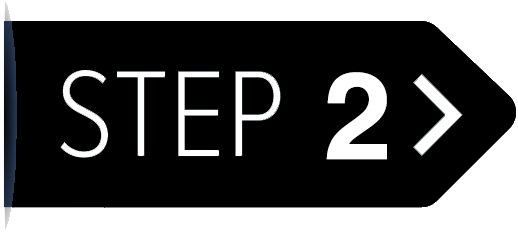 Place your bids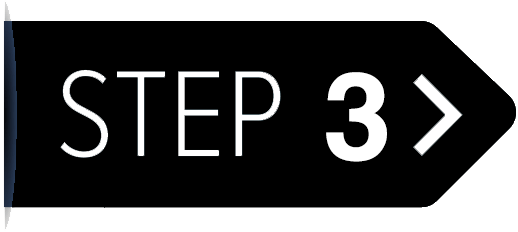 Pay the 5% buyer's premium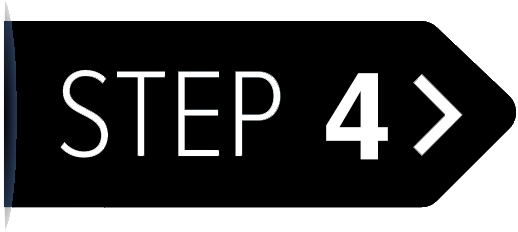 Connect with the seller
& finalize the sale
When you bid on a car, you're agreeing to buy it if you end up as the high bidder – so you'll want to do your due diligence before placing a bid. That means carefully reviewing the photos, videos, and description, asking the seller questions, or even scheduling a trip to see the car in person.
Winning bidders pay a buyer's fee that is 5% of their winning bid amount.  This buyer's fee helps prove you are a legitimate buyer, giving us confidence to connect you with a seller.  Bids are binding, and typically there are no refunds, should you wish to change your mind.  However, we may issue refunds on a case-by-case basis if you can prove that a seller significantly mis-represented a vehicle.  Using a service like escrow.com is always a good idea, especially when buying from a private seller.
After an auction, you're given the seller's contact information and vice versa, so that you and the seller can finalize the details and logistics of the transaction.  We are happy to help where we can, including with shipping quotes and financing options.
---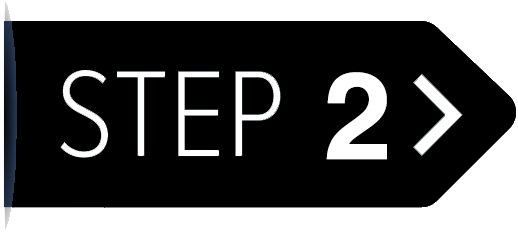 Set your own reserve
& perfect your listing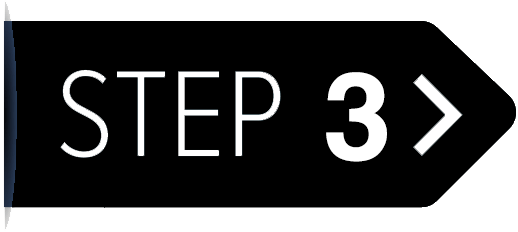 Your auction runs
live for 7 days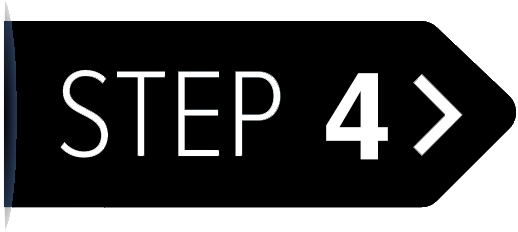 Connect with the buyer
& finalize the sale
Listing your car with ACC Auctions is unlike any other auction site out there.  Your auction listing comes with the safety net of a premium classified ad at allcollectorcars.com FREE of charge!   The classified listing is Run Til Sold with NO expiration date.  If your car does not sell during the auction or bid continues period, we automatically convert your listing for you and send you your login info where you can edit your listing 24/7.  
The live auction runs for 7 days, if it does not sell during the auction, we send your listing to our Bid Continues section where it gets parked for 14 additional days.  Buyers who may have missed out on the auction have this extra time to submit offers.  After the Bid Continues period expires, it is at that time when we automatically send your listing to allcollectorcars.com to run as a regular for sale ad until you get it sold.  
During the auction, you may be asked questions by commenters and bidders. We've found that auctions where sellers participate actively tend to be more successful – both in terms of selling the car and the final sale price. Your auction will likely go more smoothly if you answer questions thoroughly, provide photos when asked, and do your best to be honest and up-front about your car and its condition.
At the conclusion of an auction, you'll be given the buyer's contact information, and vice versa, so that you and the buyer can finalize the logistics of the transaction.
---
Frequently Asked Questions
Below are some commonly asked questions from both Bidders & Sellers. Take a look, if you still have questions, send an email to [email protected] or call 888-472-9696 

Click Here to create your free user account and then click the checkbox where it says "Check here if you'd like to register to bid."
OR, if you already have an account simply Sign In Here and click where it says "Register to Bid" to complete the process. 
Your credit card is simply used to verify you as a serious bidder.  You will NOT be charged unless you WIN an auction.  If you win, we ONLY charge your card for 5% of the winning bid amount.  You do NOT pay for the entire purchase with your credit card on file.  
Once you are logged in and registered to bid as explained above, you simply type in the amount you would like to bid and click the "Enter Bid" button.  Your bid must be higher than the previous bid and may require a minimum increase over the previous bid.
If you win an auction, the buyer's fee is 5% of the final bid price on top of the winning bid.  Maximum buyer's fee is $5,000
The 5% buyer's fee is paid via the credit card on file when the auction closes.
The final transaction for the purchase of the vehicle is between the buyer and the seller. At the close of auction, the winning bidder and seller will receive each other's contact information via email. We recommend that the seller send the buyer a photocopy of the title and a bill of sale prior to the buyer sending payment, and we recommend using an escrow service like escrow.com for payments.
You can subscribe to receive email auction updates by clicking into an auction listing and selecting the Add to Watchlist button at the top.  Click the Add to Watchlist button again to stop watching.  You may also subscribe to our daily auction email by clicking here.
Once the auction closes & the reserve has NOT been met, the listing will be sent to our Bid Continues section where it gets parked for 14 additional days.  Buyers have this extra time to submit offers, which are submitted directly to the seller for acceptance or counter offer.
Shipping is the responsibility of the buyer to arrange and pay for. We have a couple of recommended shipping vendors which you can see here.  You may also contact us for further assistance -- [email protected] or 888-472-9696.
Our "Snipe Protection" adds an additional 2 minutes to the clock with each bid placed in the final 2 minutes of an auction.  This happens until no more bids are placed and the auction ends. This gives everyone a chance to place their bids and gives sellers a chance to sell to the true high bidder.
We do not cancel bids on the site. Please be very careful when placing your bid.
We make it very clear when a vehicle is being offered at No Reserve by putting that information in the listing title.  It is safe to assume that every other listing has a reserve. 
YES!  at ACC Auctions we are "Deal Makers"  first and foremost.  Head on over to our Bid Continues page where any vehicle that does not sell during the live auction gets parked for 2 more weeks.  You are able to make offers which get sent to the seller for immediate consideration!
During the live auction you will only be able to communicate with the seller by using the comments area.  The winning bidder will be emailed the sellers contact information once the auction is over. 
**if you prefer to ask a question that wont be public, you can contact us and we will relay your message to the seller.   

The cost is $99.99 which gives you ALL of this: 
7 days at Live Auction, 14 days at Bid Continues, and a "No-Expiration" Classified Ad
*We GUARANTEE that your car sells by offering the only true "Risk-Free" auctions.  If your vehicle does not sell during the live auction, we give you 14 additional days on our Bid Continues page, and after that you receive a Premium classified listing for FREE at allcollectorcars.com!  Our classified ads are Run-til-Sold, which means no matter how long it takes, your ad stays live until the vehicle sells!  
NO.  We do not charge a seller's premium on the sale like most auction houses do.  Simply pay the $99.99 entry fee to list your car with ACC Auctions and that is all you will ever have to pay!
Visit the Place an Ad page and select the $99.99 listing option. You will be able to provide us with all the selling points requested as well as photos and a video. Once received, we will review your vehicle and let you know if it's selected for the auction and if we need any additional information.
Unlike other auction sites, we give serious consideration to every vehicle submitted to us.  We will review your description and photos and let you know our decision quickly - usually within 24 hours!  If you are not sure you can always shoot us an email with your vehicle details to [email protected]  
We usually have a quick turn around and can review and verify your information within 24 hours.  Once you provide us with the additional photos and information requested, we will schedule your auction to begin right away.  Most sellers are live at auction within just a few days!
You know the car best but remember that we are here to help. You provide all the info that we request, then we will review so that it is consistent with the quality standards that ACC is known for. We may take it just as you have listed it or we may make some suggestions that will help it sell.  The more info you provide us upfront the better.
When an auction ends with a winning bid, we collect the buyer's fee to confirm their legitimacy and then we connect you and the buyer to finalize the deal. We  suggest that you send the buyer a bill of sale, a copy of the title, and that you request a wire transfer or use a company like escrow.com before sending any original documents. We are happy to assist where needed, even with things such as recommending a trusted shipper, insurance provider, or collector-car finance firm.
A reserve is the lowest price the seller will take for your vehicle. It is agreed upon between you and the ACC Auctions team before the auction goes live. If you want to lower your reserve after the auction starts, you can absolutely do that as it will help the chance your car will sell. If you want to run your car with no reserve, we can do that, too. No-reserve auctions tend to attract additional attention and drive bidders wild, so we're happy to accommodate those listings.
We would prefer to make every attempt to get the listing correct the first, rather than make any changes that would change a live auction. If you do have additional information that must be disclosed then you can add it to the comments section at the bottom of the listing, with a note stating that these changes were added. You can answer bidders' questions in the comments section yourself or contact us to be able to add images, videos, or copies of documents as requested.
Sure! If your auction doesn't sell, we can run it through again if you are willing to lower the reserve. We also provide a discounted re-auction listing at only $49.00  We just ask that you wait 4-6 weeks before doing so.
Once an auction goes live, it runs for 7 days. The only stipulation is if a significant change to the vehicle occurs, such as damage or theft. 
YES!  We accommodate buyers and sellers worldwide!
The high bid is binding, and the buyer will typically follow through with a purchase.  We do not refund the 5% buyer's premium, so if they back out, they forfeit a substantial amount of money. We'll happily re-list your car for free, or refund your listing fee if you get a buyer who does not follow through. That buyer also gets banned from bidding at ACC Auctions in the future.